Careers
Making Everyday
Count
It was Honda that famously said, "hate something, change something". We could not agree more. As an independent agency, unbeholden to shareholders or network politics, our ability to move at pace to shape our destiny is one of our greatest assets. That requires a team that's as determined as the clients we represent to challenge the status quo and transform the future faster. At Diffusion standing still is not an option, nor is waiting for permission to innovate. We are home to pioneers, rule-breakers and entrepreneurs, that share our mission to deliver meaningful work for meaningful brands.
We are proud to be a BIPOC led agency on both sides of the Atlantic and we understand our responsibility to increase diversity, inclusion, and equality in the communications industry. As an agency we are still on this journey and understand we need to do even more. Creativity and insight is our currency, but it cannot just come from people with the same viewpoints, sets of experiences and contexts. We want a team that reflects and understands the many facets that make up culture and the motivations of all the audiences we need to help our clients to reach. Talk is cheap, which is why we have made a series of commitments to better attract, nurture, celebrate and promote talent from every background.
The values that drive us:
Career Progression
At Diffusion we know that happy clients are a direct result of a happy and motivated team. Investment in talent is core to our business. We have a series of progressive policies in place designed to ensure that our team members get the career progression support they need and are always in a position to deliver the best results. These include a roadmap for career development through clear job descriptions, KPIs for promotion, personal performance objectives and personalised training programmes. We also provide Quarterly Performance Reviews designed to ensure high job satisfaction and assess progress against personal objectives.
Professional Development
The discipline of PR is one that never stands still and continuous professional development is something we invest in at every level. From our respected Graduate and Rookie programmes to our leadership teams, we proactively identify the next-generation skills we need to master in order to deliver next-generation campaigns and client counsel. In addition to working with external trainers, we run monthly training sessions delivered by our experts on topics ranging from crisis communications, strategy development to data and analytics.
Diffusion opened its first international office in New York in 2012, driven by client demand, with three US-based clients we had been working with in London, appointing us without a pitch. That faith in us was driven by a track-record in delivering strategy that was aligned to business objectives, a fresh creative approach and faultless tactical-delivery, where we push for the highest quality, highest-tier media results possible. Through our US expansion, we believed we could offer something genuinely different. Our aim was to be a real alternative to large high-cost/low-value Holding Co. agencies, moribund firms too reliant on news wire "coverage", and those lacking the scale and reach to operate internationally.
Diffusion was at the vanguard of the so called 'British Wave' of UK agencies launching in New York at the time. The reason we survived and thrived (opening our LA office in 2018) while most of our compatriots sadly did not, was our model and our commitment to attracting and growing the best home-grown US talent at every level. The values that drive us across all our offices are universal, but it's our determination to innovate alongside exceptional local industry knowledge, that together continue to deliver such powerful campaigns for our clients in the US.
The Diffusion journey began in London in 2008 at the height of the financial crisis. Many would argue it was not the opportune time to launch a new agency. However, for Diffusion's founders Ivan Ristic and Daljit Bhurji, with economic pressures highlighting many of the flaws in the traditional client-agency relationship, the time was ripe to challenge the status quo. From a rejection of the old retainer model, of over-promising and under-delivering, of PR bullsh*t rather than honest counsel, to chronic over-servicing leading to burned out teams – it was time for something new.
Today there are still additional barriers that have not been completely overcome, and the fight goes on. Whether that's clearer measurement of the impact of PR to both the bottom line and the balance sheet, ensuring our teams better represent the diverse audiences our clients need to reach, to operating as sustainably as possible, to name just a few. It's the recognition of these anchors holding back change and our determination to take them on, that makes us who we are.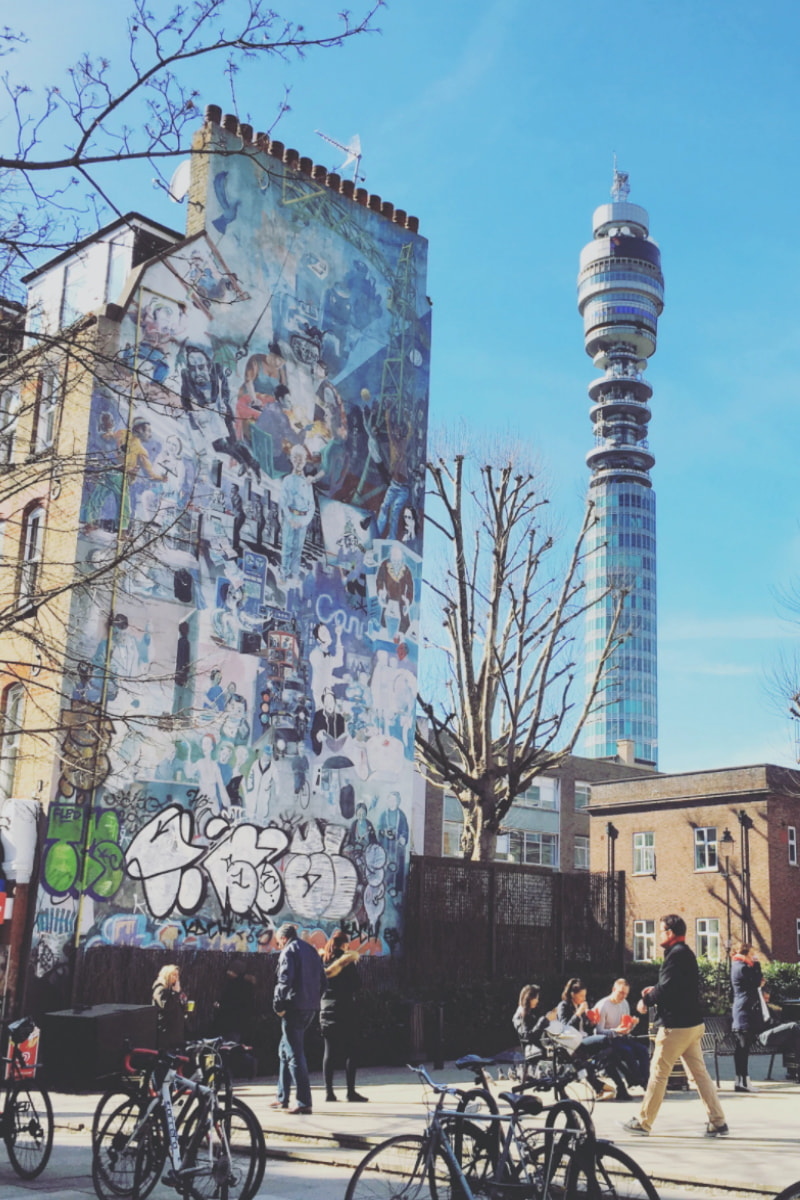 Today many innovators have the ambition to be truly international brands from the get-go, often launching services in many markets simultaneously. As well as providing that robust bridge across the Atlantic, over the last 12 years Diffusion has created an enviable network of like-minded, award-winning agencies driven by creativity, accountability, and excellence.
By acting as your single creative and co-ordination hub, we remove the headache of day-to-day management of multiple agencies. By ensuring you are represented by the best experts in each market, you can avoid the expensive compromise of working with a network agency that may be strong at the centre, but inconsistent on local delivery. Our model of international co-ordination provides clients with both speed and flexibility and the ability to scale up and down quickly in response to market priorities.
Current Openings
It's been an incredible year of growth and we are on the look out for creative, entrepreneurial and ambitious talent across our offices and divisions.